Electronic Solutions
Creating a paradigm shift in your Go-to Market strategy for security needs
The CISS Systems & Electronic Security Solutions arm  provides total  electronic security solutions integrating System Design – Equipment Installation – User Training – Maintenance
CISS has in house capabilities to provide end to end solutions across full range of e-equipment.
We deploy (IP) CCTV – Smart Access Control – Effective Barrier Control – Intruder Alarm Systems – Lone Worker Monitoring – Fire Alarm System with PA systems for evacuation
Our skilled human resource installs equipment by the book
CISS Systems & ESS LLP promises  to provide quick response & reliable maintenance service
CISS e surveillance operators can recognise and instantly react to security breaches adhering to Client incident management procedures
We offer most cost-effective ManTech security cover since our strategic tie ups  are across market segment and geographies.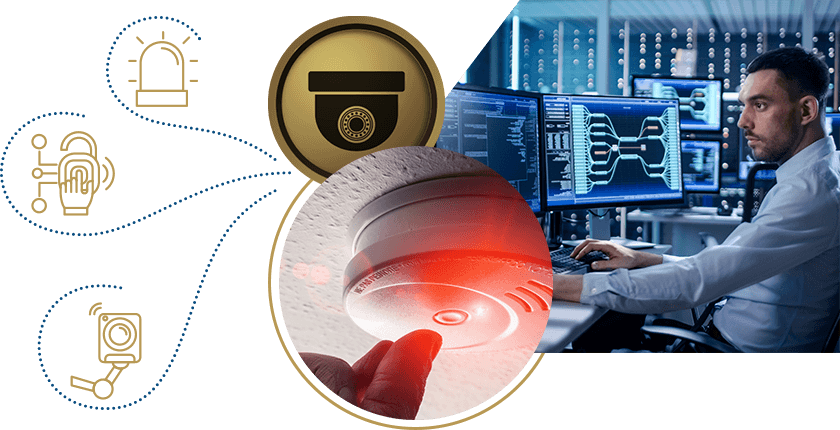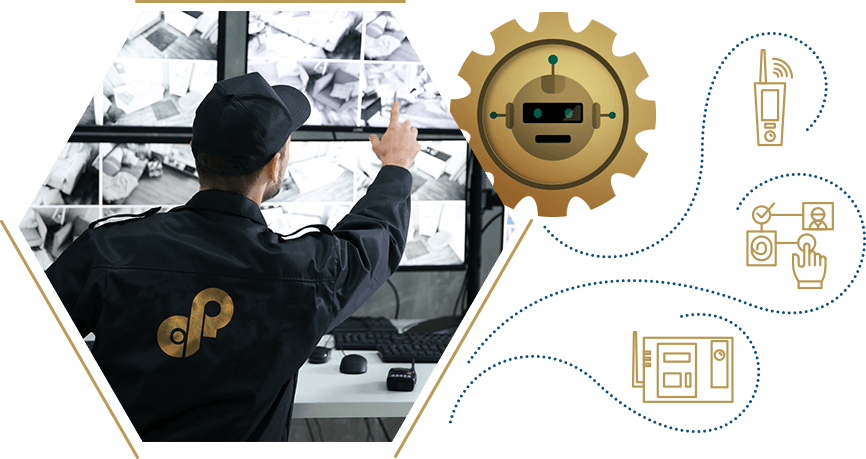 Integration Services Man – Technology
Real security lies in integrating Man & Technology
A robust system integrating and deploying Mantech capabilities sets CISS apart from the pack. We combine electronic systems with man guarding to offer :-
Integrating devises like Cameras – Biometric – Face detection – Remote Sensors
Integrated Control Room Operations
Effective Crisis Management Services
Key Performance Indicators (KPI) Measurement, Management and Reporting
Hi-tech surveillance and video systems
Remote sensors
Biometric devices
Motion sensor alarms
End-to-end services on a turnkey basis
Security Partnerships
Offers you a full suite of security protection and surveillance tools.
CISS helps you leverage its  deep strategic partnerships with OEMs of security equipment. You avail of our most innovatively customised end to end solutions covering installation, maintenance and upgrades.
Our partnerships enables us  to offer you most optimal solution  for any electronic security  need, be it the usual CCTV, Access Control, Intruder detection and alerting systems, Smoke/Fire detection  with  matching PA Systems for evacuation during emergencies or any other specific need.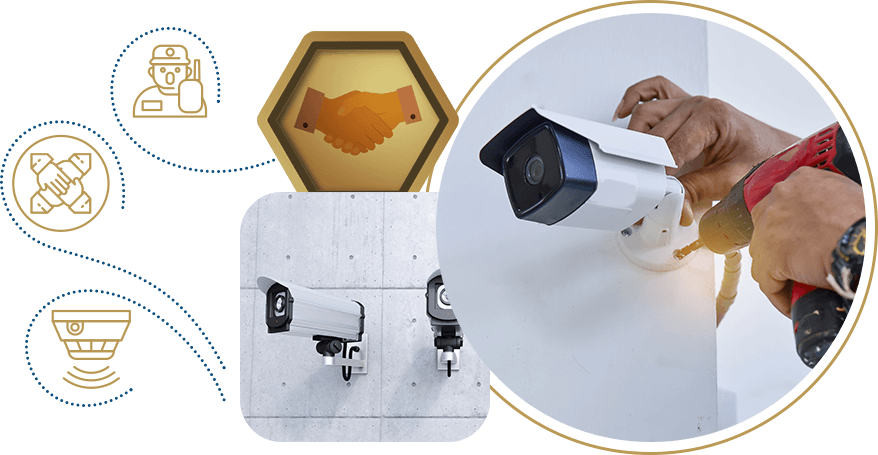 Would you like to learn more about integrated comprehensive cost-effective total security solutions?