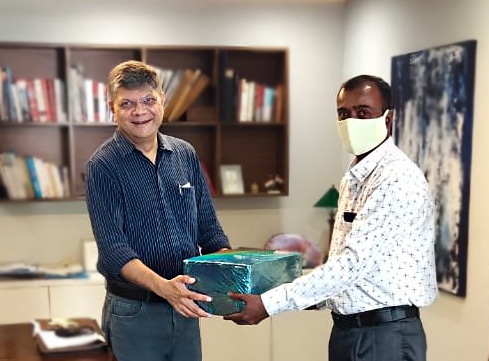 CEO, Arvind Denim Business, Shri Aamir Akhtar appreciated the professional services provided by CISS Ltd.
Here he is seeing presenting a token of appreciation to Mr Paresh Kanojia (white shirt),
Security Supervisor, CISS Ltd, who was deployed, at Arvind Denim's Warehouse at Tragarh, Ahmedabad, Gujarat.
Many congratulations Mr Paresh Kanojia !!!
24th October 2020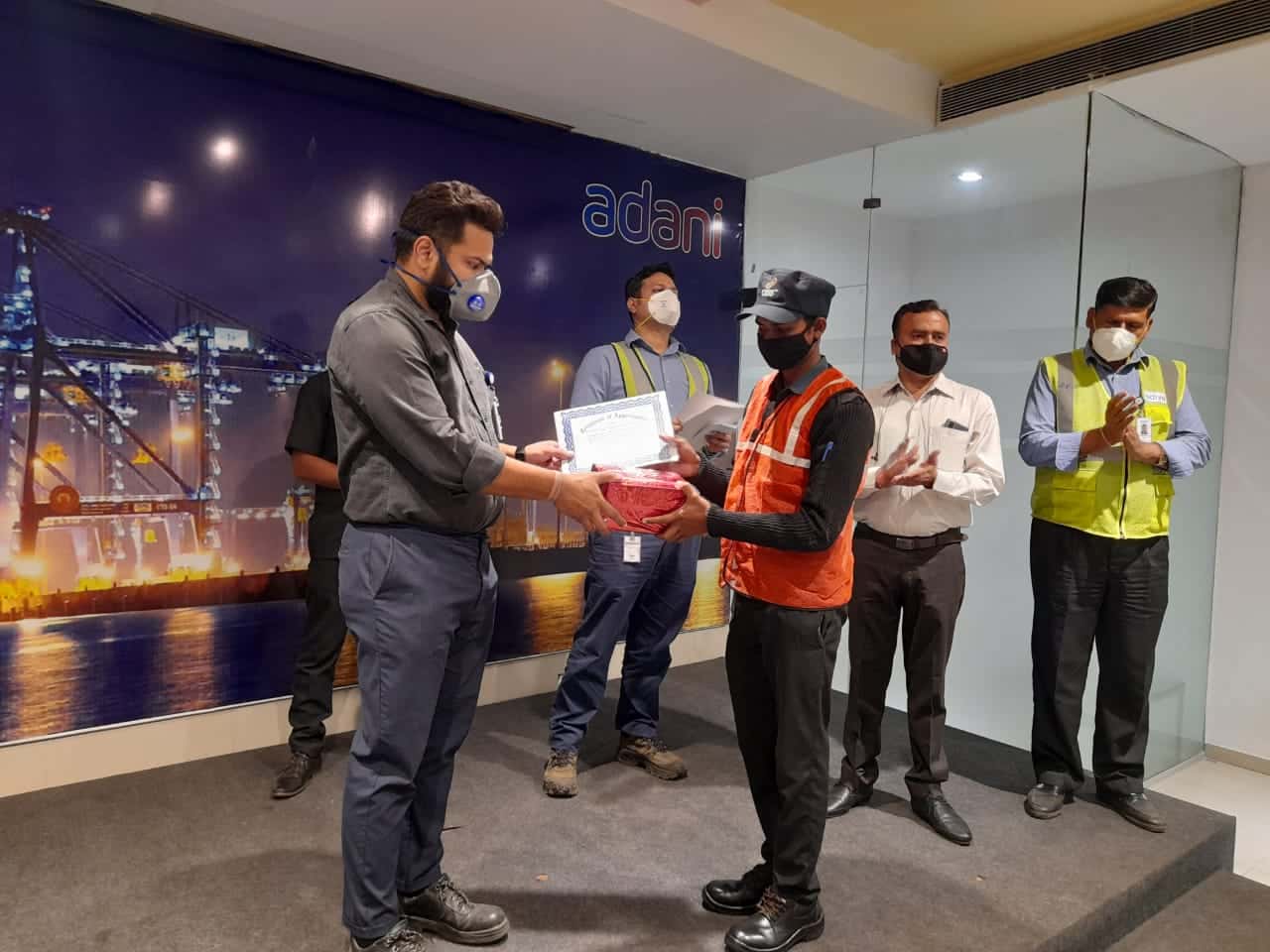 CISS security guard felicitated at the award distribution ceremony of Adani Hazira port ltd.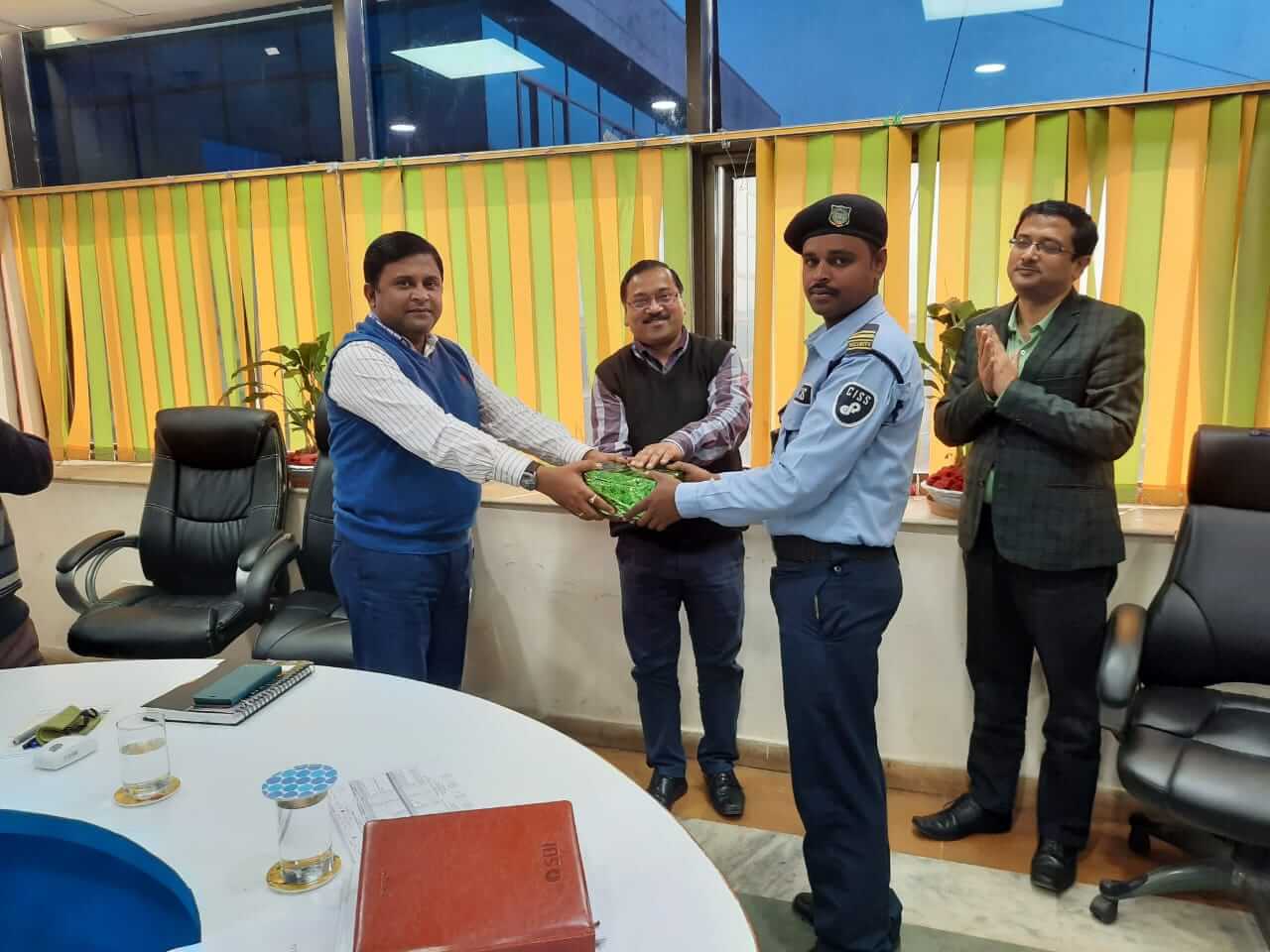 Our guards felicitated by SBI Regional Manager RBO-2 for promoting SBI Yuno App persistently.
The "Badge of Honour" ceremony held on 13thMarch 2021 at Gandhinagar, under aegis of CAPSI with Sh. NarsimhaKomar, IPS, IGP Law Order as Chief Guest.DrTyagi National Vice President, CAPSI was awarded the Badge of Honourfor his dedication  larger good of Private Security India and has played  major role in organizing this event at Gujarat
Ahistoric  MOUwas signed between RastriyaRaksha University (RRU) and CAPSI to organizecapsule course offline/online for security personnel as per PSARA Act 2005, on 13 Mar 2021 at RRU.Dr RK Tyagi, National Vice President CAPSI  played a key role in envisioning  this project.
CISS Ltd building India via Employment Generation – Skill Upgrades – Ethical Managemen

Up-skilling and re-skilling youth of India is the uppermost task ahead of us. The twin iss

CISS rising up to the Occasion – Flood Relief at  Various Districts of Maharashtra