Total Security Solutions (TSS)
An end to end solution is vital, if loss prevention is your objective
CISS weaves an elaborate seamless security cover for your organisation using interrelated components of technical security and electronic systems to deliver Integrated Comprehensive Cost-Effective Total Security Solutions. CISS Total Security Solutions are essentially end to end. If you want we can work on individual components too.
We suggest the most appropriate security related technology for you from the following :-
CCTV design, installation and monitoring
Access Control
Barrier Control
Lone Worker monitoring
Intruder Alarm Systems
Fire Alarm System
Internet Protocol (IP) CCTV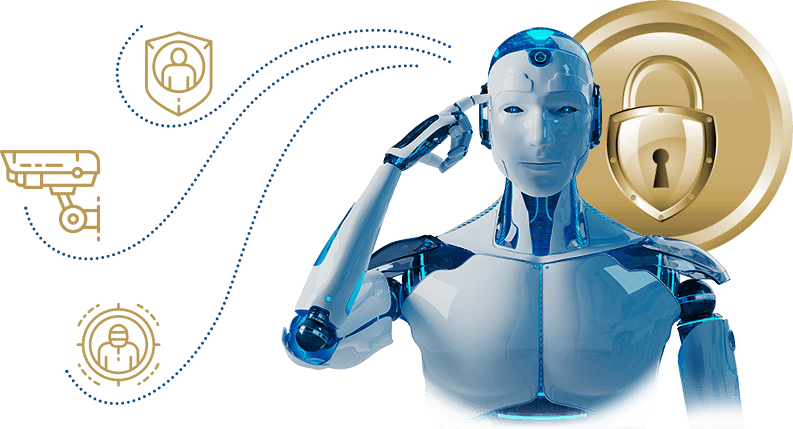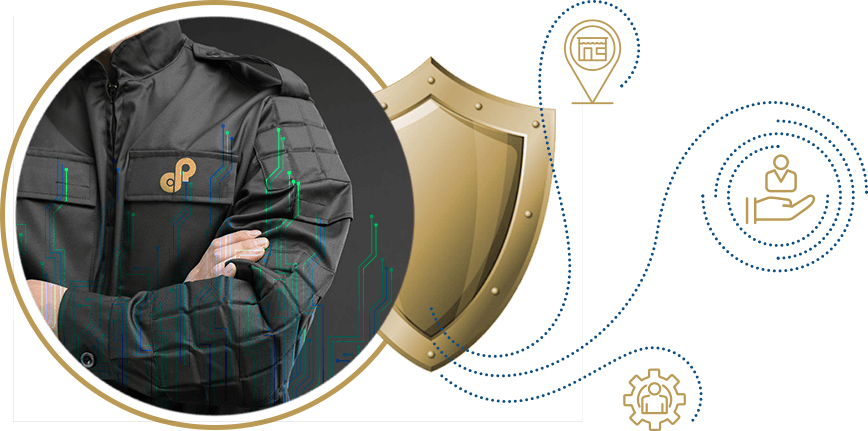 Man Guarding Services
Your first real opportunity to create a positive customer experience
The detail-oriented CISS guard doesn't sit on a chair all day long, He is always active – aware – alert. We have created a CISS model guard to help set bench mark standard. Here is a list of services our professional guards provide to ensure a pleasant first hand experience
Alert Guard Watch Check System with real-time patrol reporting.
Vehicle & Foot Patrols with real-time reporting
Control Room Manning with 24×7 customized KPIs monitoring
CCTV with Surveillance Monitoring
Meticulous Frisking & Vehicle Searches
Incident and Alarm Response Management with QRT
Disaster Management
Mob & Crowd Control
Vehicle Parking & Traffic Flow Management
Parking & Traffic Flow Management
Saves time & energy of clients thus increases footfalls
A CISS guard doesn't see directing the flow of traffic at our client's facilities a random, mundane activity. He sees it as management of vehicles, people and data for your organisation. Here is how CISS  and our guards do things differently
We deliver smart parking management solutions suiting your needs
Happy visitors are  good for your business!!! We train our personnel in Access Control – Ticketing – Traffic Control –Parking bay allotment with visitors convenience upper most in mind
CISS Electronic Parking Solutions bouquet includes – Parking Apps – Automatic License Plate Detectors – Parking Guidance Systems
CISS provides Valet parking facilities on demand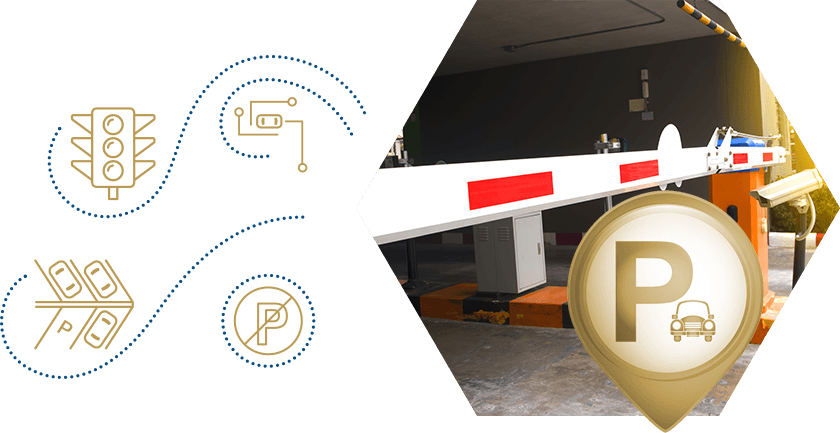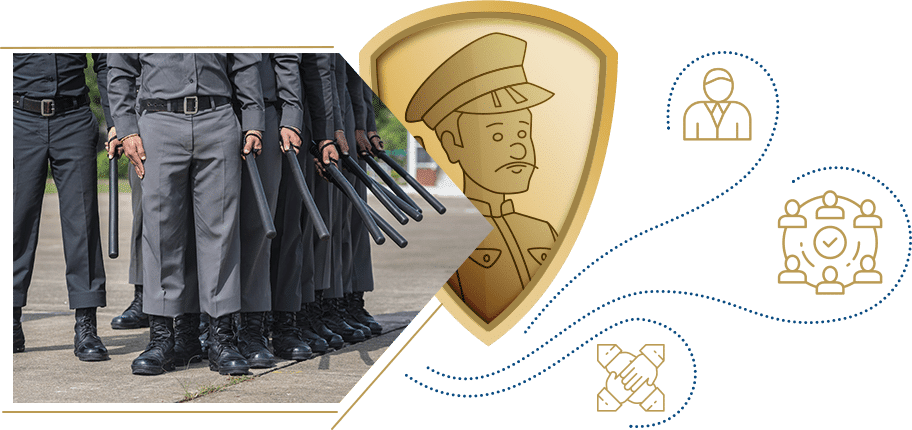 CISS Train & Place Policy
Most security lapses occur due low level of training during inception
Empowered: Our highly skilled, trained and empowered guards take their work seriously. They are trained in emergency response protocols, disaster management and saving lives while doing it with finesse.
CIPI: We have created  a CISS Continuous Improvement Performance Improvement Training model to ensure continual improvement in day to day operations
Certified: CISS Security guards are trained  as per  Private Security Agencies (Regulation) Act, 2005 (PSARA) syllabus. We have in-house MEPC Certified Professionals and a Skill Academy with 5 centres
Background Checks: Our armed guards are deployed only after due diligence involving deep background checks well beyond routine police verification.
ESM & Ex Police Force: CISS Security Supervisors Pool comprises experienced and decorated Ex Police and Ex Defence personnel.
Emotional Quotient: Our guards are trained in soft skills and we make sure we only hire those with a good emotional quotient (EQ).
Customer Culture: Client specific customised training to our guards to be part of your ecosystem.
Fire Safety Services & HSE Solutions
Is fire & health safety taken for granted in your org ?
Skills: CISS security guards are made to undergo and clear mandatory training in basic fire safety and first aid skills.
Certified: CISS provides well-trained Firemen and Crew who have undergone certified courses at our Skill Centres
NOS Standards: CISS HSE and security trainings are created keeping National Occupation Standards in mind
Safety Officers: CISS provides very skilled Safety Officers duly certified they and specialised in rescue operations during a fire.
Fire & Toxic gas Equipment: CISS offers fire and toxic gas detection solutions for early detection of fire, gas, leak and extinguishing systems.
CISS QRT:  Quick Response Team responds to emergencies in shortest time spans ensuring complete safety of people and client assets.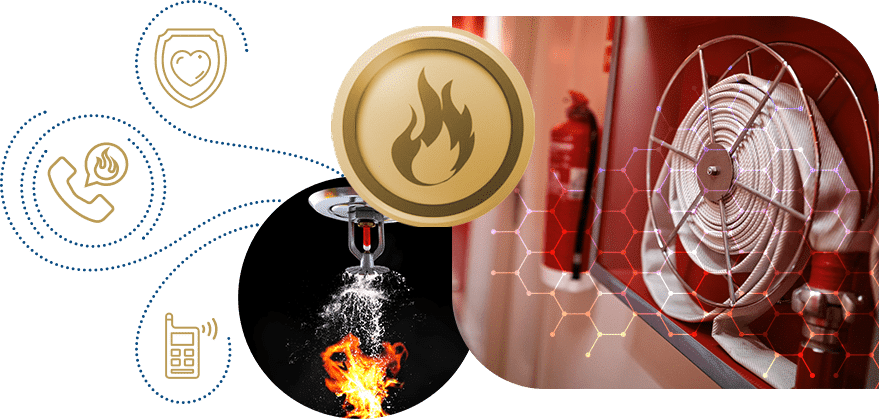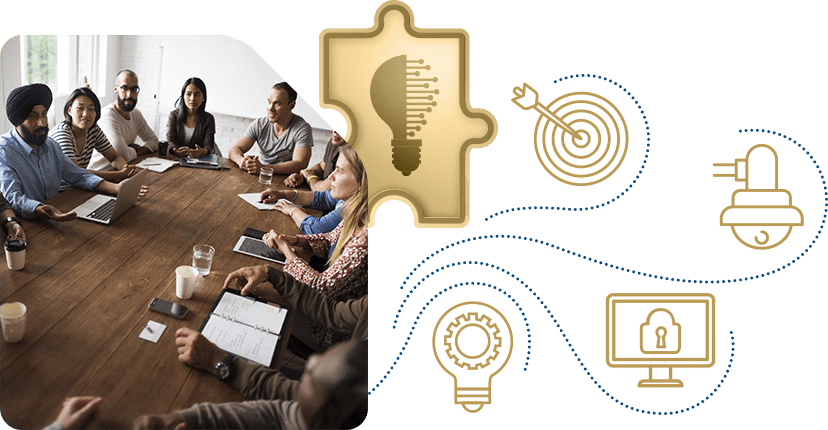 Security Consultancy
How to protect you from visible and invisible threats is a job for experts
CISS experts deliver Integrated Comprehensive Cost-Effective Total Security Solutions after due consultations.  We help create a 3600 risk profile and wrap solutions around those vulnerabilities.
CISS multi-skilled   expert teams uses a well-defined 4-Step process is to arrive at the most appropriate cost effective solution to suit your risk profile
Security Threat and Risk Profiling.
Security Survey – Assessment – Audit
Security System Designing incorporating HSE statutory  regulations
Security Planning Policy & Procedure
Loss Prevention Measure
Organisations are usually shy on talking about losses
CISS vast experience has captured the reasons for losses that occur in organisations
Most of these occur due visible and invisible threats; our expert  teams help create solutions
Some of our clients with us for above 20 – 25 years one of the reason  is the efficacy of our loss prevention measure advisories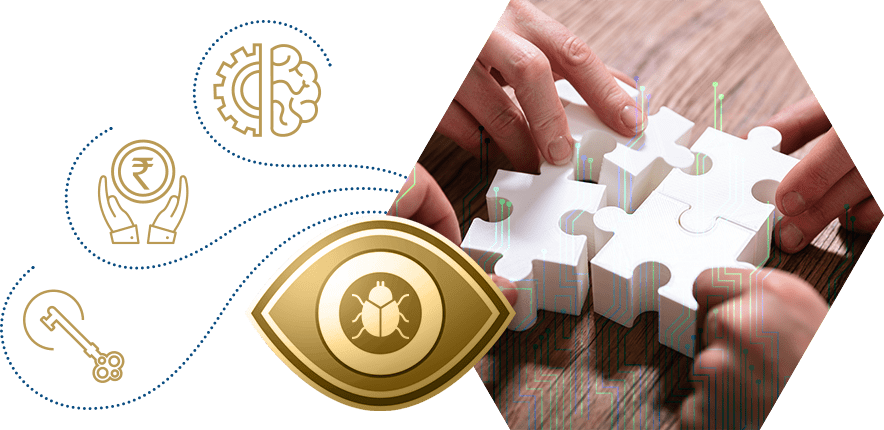 Would you like to learn more about integrated comprehensive cost-effective total security solutions?