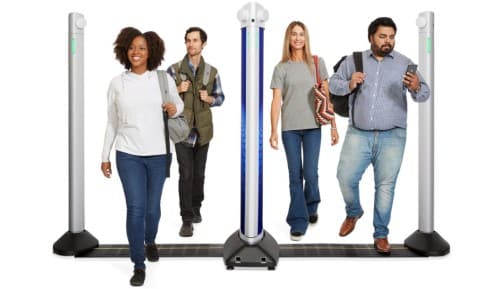 TOUCHLESS SECURITY SCREENING WITH EVOLV EXPRESS™
PRODUCT INFORMATION
Fast, Efficient Threat Screening: Screens 3,600 ppl/hr, 10X faster than metal detectors, for a line-free security experience.
Respectful & Touchless Experience:  No stopping. No emptying pockets or removing bags.
Easy to Operate:  See in real-time where the potential threat is on a person's body or in their bag reducing the amount of physical contact.
Flexible Deployment Options: For both indoor and outdoor screening. Easy to set up and move.
Integration & Analytics: Integrate into your broader security infrastructure, and use analytics to monitor entrant numbers and alarm rates.